posted by Cptn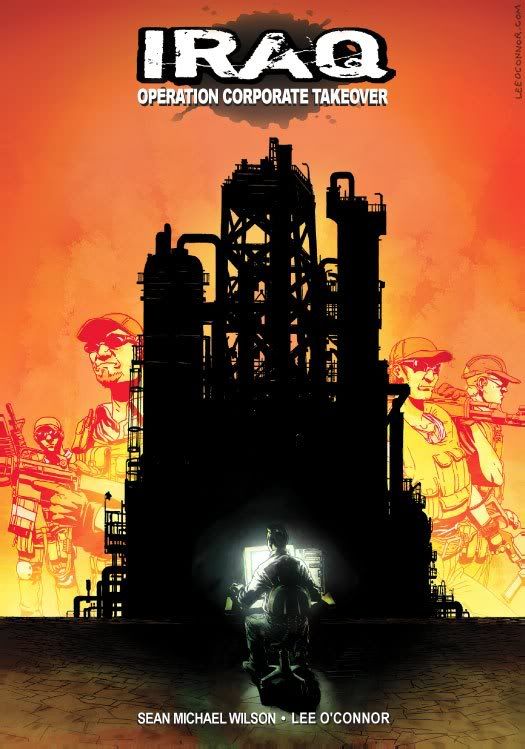 As Barack Obama takes his place in the White House, we offer up our own reminiscence of the George W Bush years.
Let it not be said that the People's Republic of South Devon does not have an eye on global affairs, and lest we forget history as today goes down in US annals as A (nother) New Hope (hmm, catchy), we thought we'd highlight the end of the George W Bush era by looking at a graphic novel inspired by the Iraq war.
Illustrated by South Devon's Lee O'Connor and written by Sean Michael Wilson, Iraq: Operation Corporate Takeover was first published at the end of 2007 by War on Want to much fanfare and lofty debates at places like the ICA in London.
The docu-drama graphic novel is the story of a young Iraqi man who returns to Basra after studying medicine in London. When he gets back he finds the country riddled by war, and foreign companies looking to profit from the conflict.
• What fact or fiction memento of the George W Bush years do you have? It could be anything, from a song that reminds you of one of his gaffes, to a news picture that reminds you of one of his gaffes.


Get all the latest, subscribe to the People's Republic of South Devon
————————————————————————————
————————————————————————————