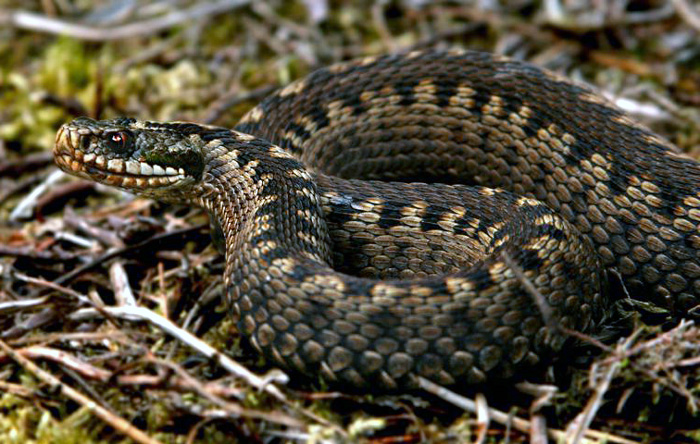 Snakes in the grass have been in the news lately, what with politics an' all, which is why this post from Sophie on Devon Dispatches caught our eye – she actually saw a real snake while on one of her usual swimming trips.
"We were cooling off in the Dart when we saw a snake swimming across our path a few metres ahead," says. "It was about two feet long, and unmistakeable with its graphic markings."
An adder of course, which – if we use our imagination – brings us back to jokes about expenses claims.
posted by Cptn
(image: an adder – not the adder)
• spotted any other rare creatures lately? Let us know, comment below